[av_textblock size=" font_color=" color="]
UL ListedType MTW 90°C 600V – HAR – AWM Style 10269-1015 – CSA is the latest new family of unipolar cables developed to comply with strict standards for approval:
UL Listed MTW (90°C – 600V)
UL AWM Style 10269-1015 (105°C – 1000V)
CSA AWM I A/B (105°C -1000V)
HAR
The HAR mark is given to cables that comply with internationally recognised approval requirements and qualify for sale on the European market.
EN 50525-1, the standard applicable to all harmonised cables, requires H05V2-K (300/500V) marking for sections ≤ AWG18 and H07V2-K (450/750V) marking for sections between AWG16 and AWG 2, inclusive. The standard does not apply to cables of AWG1 and over, which will therefore be marked -07V2-K.
Unlike UL MTW / AWM Style 10269-1015/CSA – 105°C- 1000V unipolar cables, which will remain in our catalogue, our new multi-standard cables have a solid cross section. This means that the cables are made with a certain cross section in mm2, a value which is associated with the corresponding AWG according to UL758 standards.
Another unusual feature of these new unipolar cables is the formation of their flexible red copper wires.
Conditions of use
The features of harmonised unipolar cables, available in stock, make them suitable for wiring in control equipment on machine tools, conveyor belts, conveyors of various types, assembly lines, processing lines and the associated electrical panels.
To learn more about our families of special cables, try our new configurator.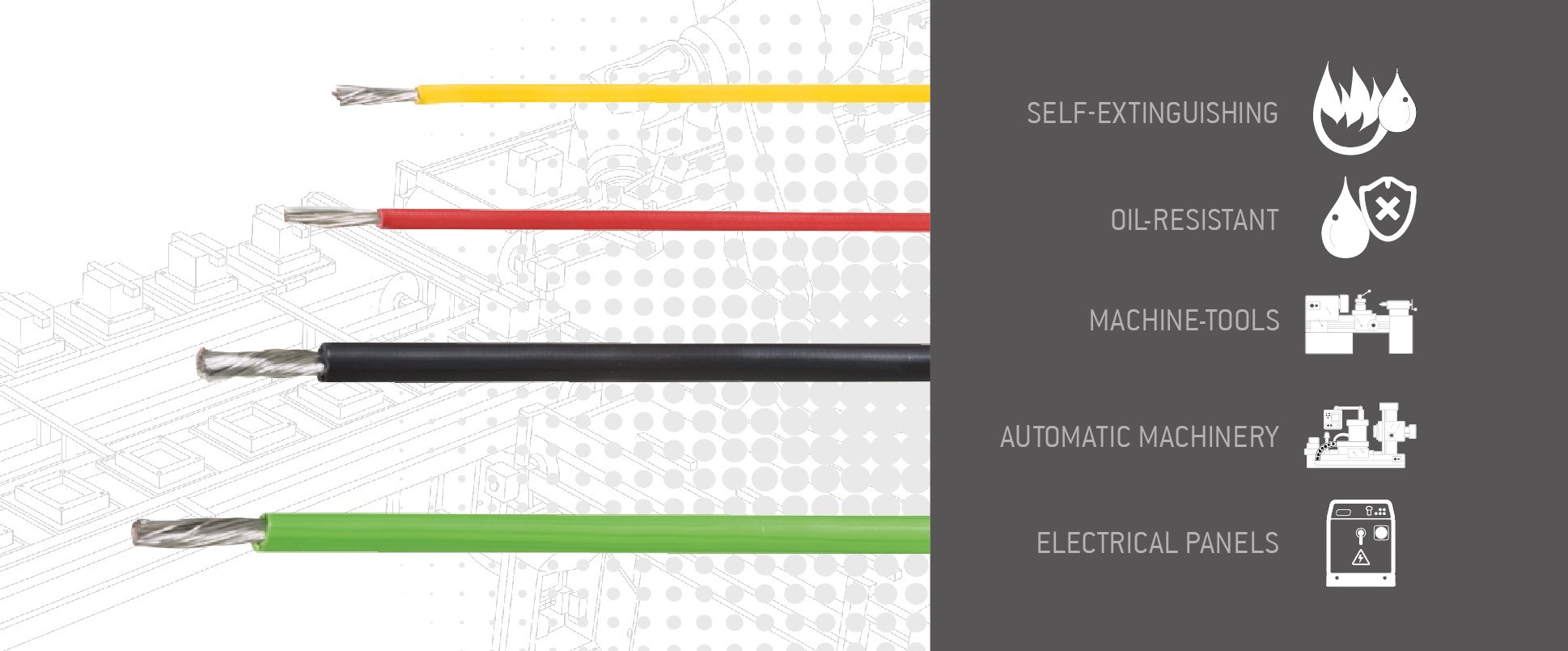 [/av_textblock]
[av_social_share title='Share article to' style=" buttons="]