Te.Co. presents a new product with expansion of its range. Hybrid servomotor cables, with power signal, feedback and bus in one cable.
They are servomotor cables based on One Cable Technology (OCT) which allows transmission of various types of signal via one cable, using digital protocol instead of analogue protocol.
One Cable Technology guarantees reduced cabling times and stress, energy savings and installation weight and high performance in terms of time and cost reduction, an ideal solution for connection of machinery, electric boxes and electronic equipment.

Thanks to a partnership with Tecnikabel, a consolidated business relationship lasting over 30 years, combined with a continuous search for the most modern technology, Te.Co. can reinforce its presence on the special cables market for industrial automation and in the motion control sector by adding to its catalogue hybrid cables, special cables Made in Italy that meet national and international standards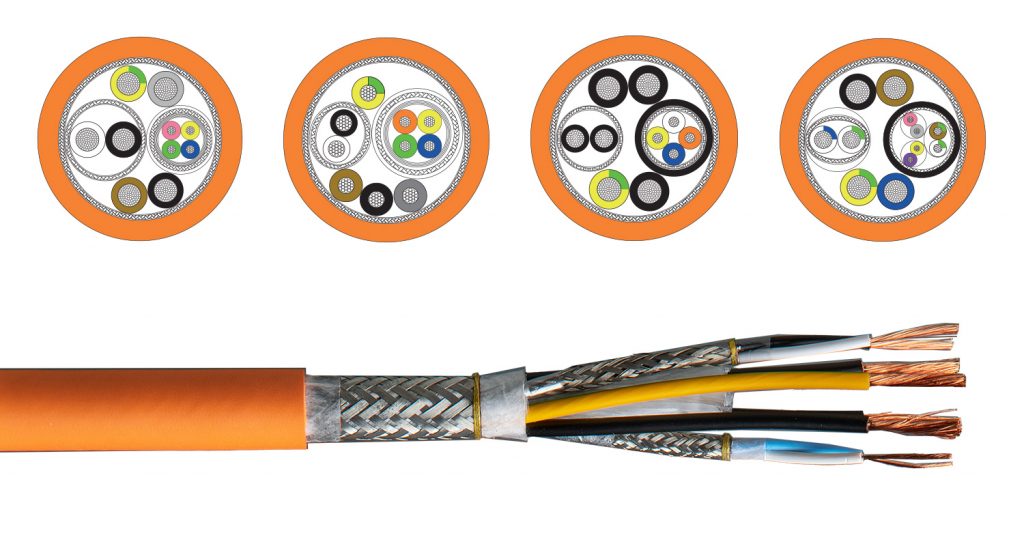 In collaboration with Tecnikabel, Te.Co offers 4 technologies in line with the most diffused protocol on the industrial automation market:
SICK – HIPERFACE DSL®
SIEMENS S210
HEIDENHAIN – EnDat 2.2 – B&R
BOSCH REXROTH Indradrive RH2 Safety Four Wires
HERE, you can download our dedicated catalogue and request our consultancy for further information.