[av_textblock size=" font_color=" color=" av-medium-font-size=" av-small-font-size=" av-mini-font-size=" av_uid='av-joznh5my' admin_preview_bg="]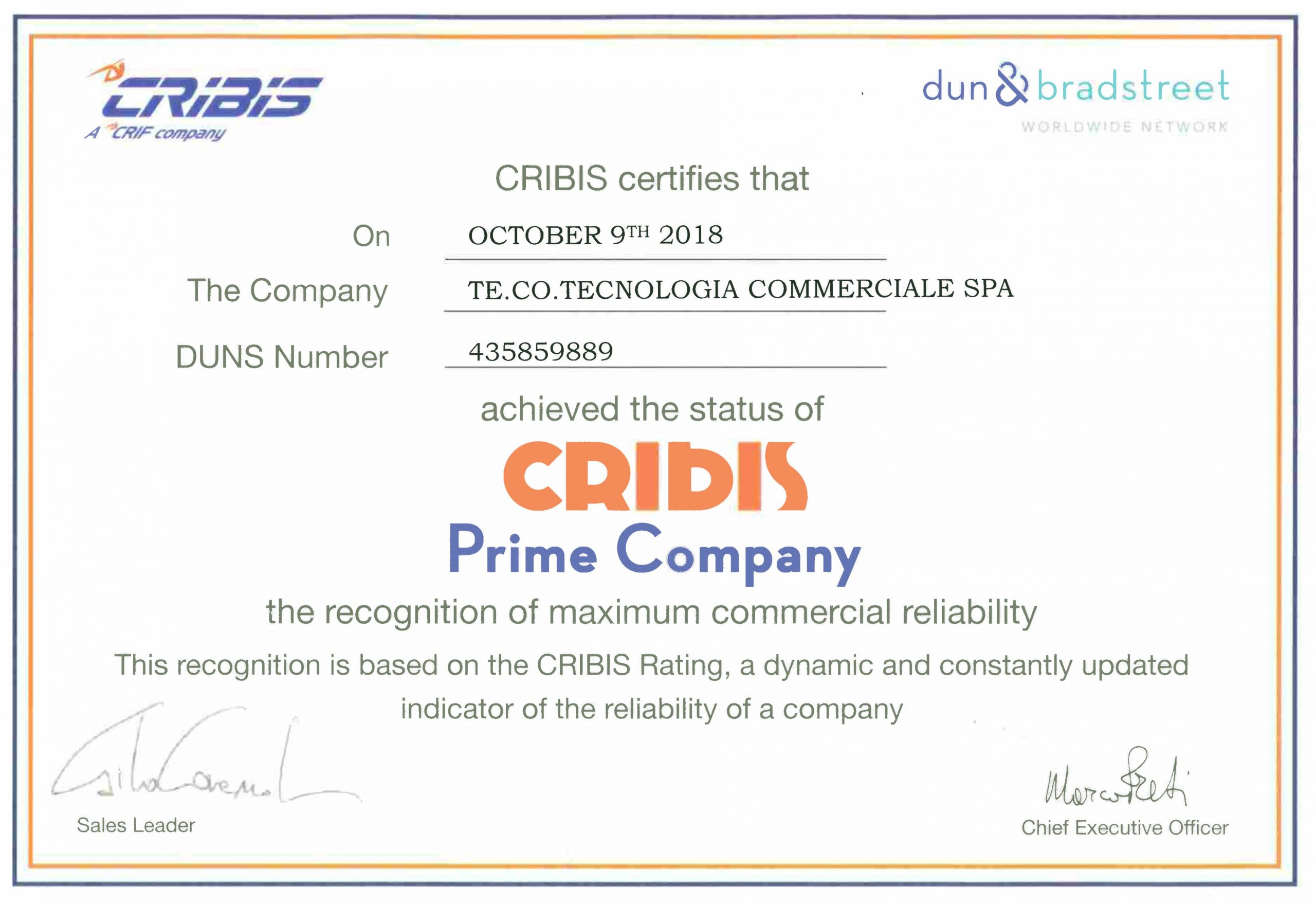 CRIBIS D&B, a firm specialised in the supply of business information on Italian and international companies, has awarded Te.Co. the prestigious Cribis Prime Company rating for 2018.
Cribis is an international organisation that works at global level in business information and collects reports from over 200 million companies, filing this information and making it available to banks, financial institutions, insurance companies and private subjects.
This award is given exclusively to companies that are considered suitable and economically and commercially reliable, providing assurance to customers and suppliers alike.
The CRIBIS Prime Company award is therefore the highest rating in terms of a company's commercial reliability and guarantees that everybody that has chosen Te.Co. as a trading partner will have the stability they need.
You can learn about the assessment parameters applied by Cribis D&B Rating from their web site, www.cribis.com.
[/av_textblock]
[av_social_share title='Share this News' style=" buttons=" av_uid='av-joznfdgm' admin_preview_bg="]